13 Oct

Ice Skating Rink

Cleveland Monsters Present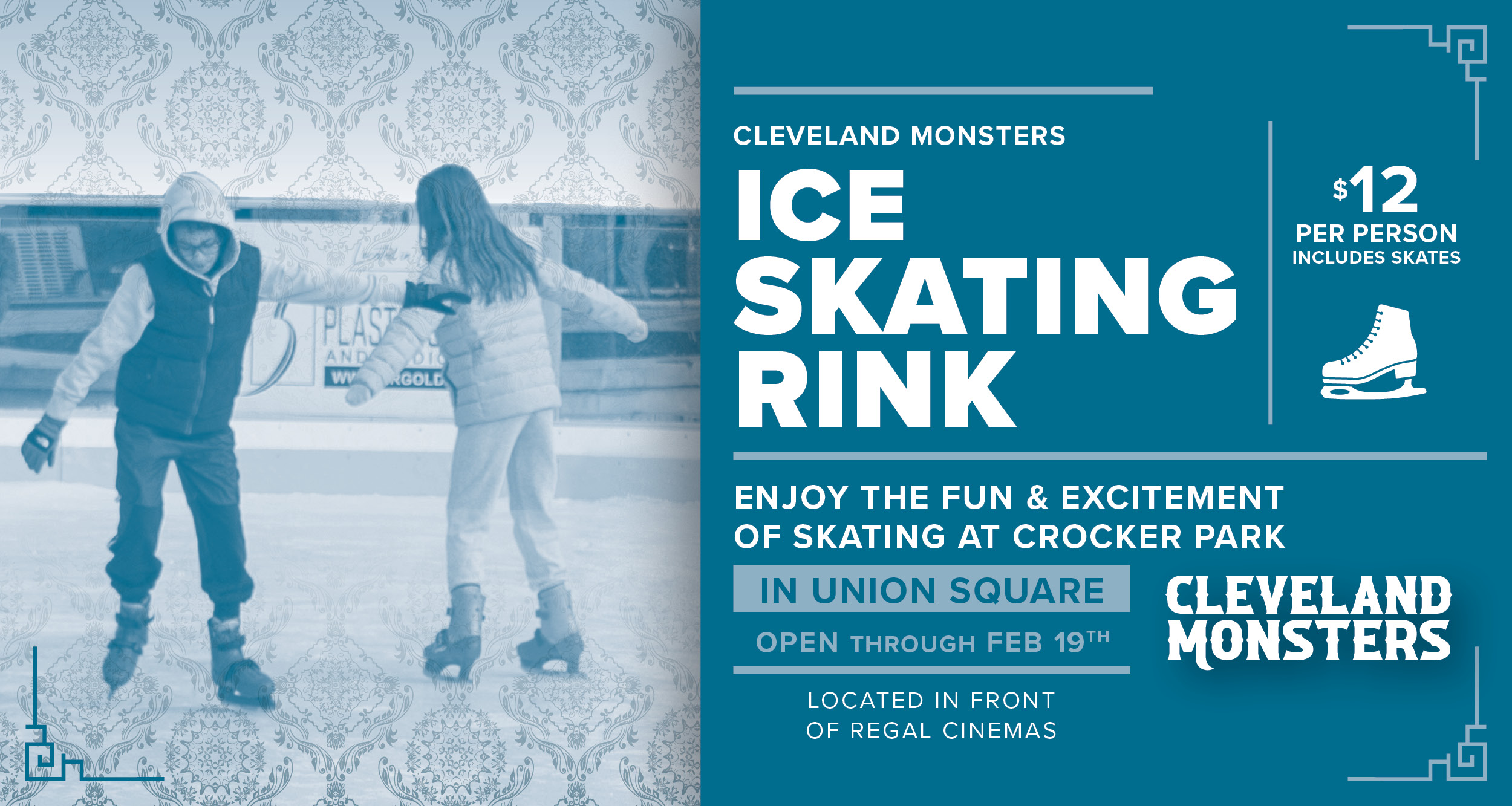 Location
Union Square at Crocker Park
186 Union St
Westlake, OH 44145
Price
$12 Per Person
Includes Skates
Event Details
Imagine this. A refreshing winter breeze kisses your cheeks, while a gentle wind tousles your hair as you gracefully skate across a newly polished ice surface, basking in the radiant glow of brilliantly illuminated surroundings in the heart of Crocker Park. Quite the delightful experience, isn't it?
We're thrilled to inform you that the outdoor Ice-Skating Rink, brought to you by the Cleveland Monsters, will be open from November 18th through February 19th! You can find this enchanting rink situated in Union Square, right in front of Regal Cinemas.
For private rentals and party inquiries please call (440) 268-2800.
*Hours vary and weather permitting. *
Rules
– ALL skaters skate at their own risk.
– NO hockey sticks or puck play allowed.
– NO one is permitted on the rink unless they are wearing skates.
– NO more than three people may skate together at one time in a chain.
– NO tag or any kind of games are permitted.
– Backward skating, spins, jumps, and stunts of any kind are prohibited.
– NO food or beverages are allowed on the rink.
– NO talking or texting on cell phones allowed while on the rink.
– NO electronic games or devices are permitted on the rink.
– Roughness, excessive speeding or weaving through the skaters is prohibited.
– Passing or overtaking other skaters MUST be done carefully.
– ANY Skater AGE 12 OR YOUNGER MUST be under the direct supervision of a parent or guardian at all times.
– RETURN rental skates and helmets to designated area when done skating.
– IF returning to skate the same day, please have employee stamp your hand.
– Only people skating are allowed inside the area with rubber flooring.
– NO Smoking on the rink.