28 Sep

Bahia Bowls Acai Café To Open This Fall

Bahia Bowls Acai Café To Open This Fall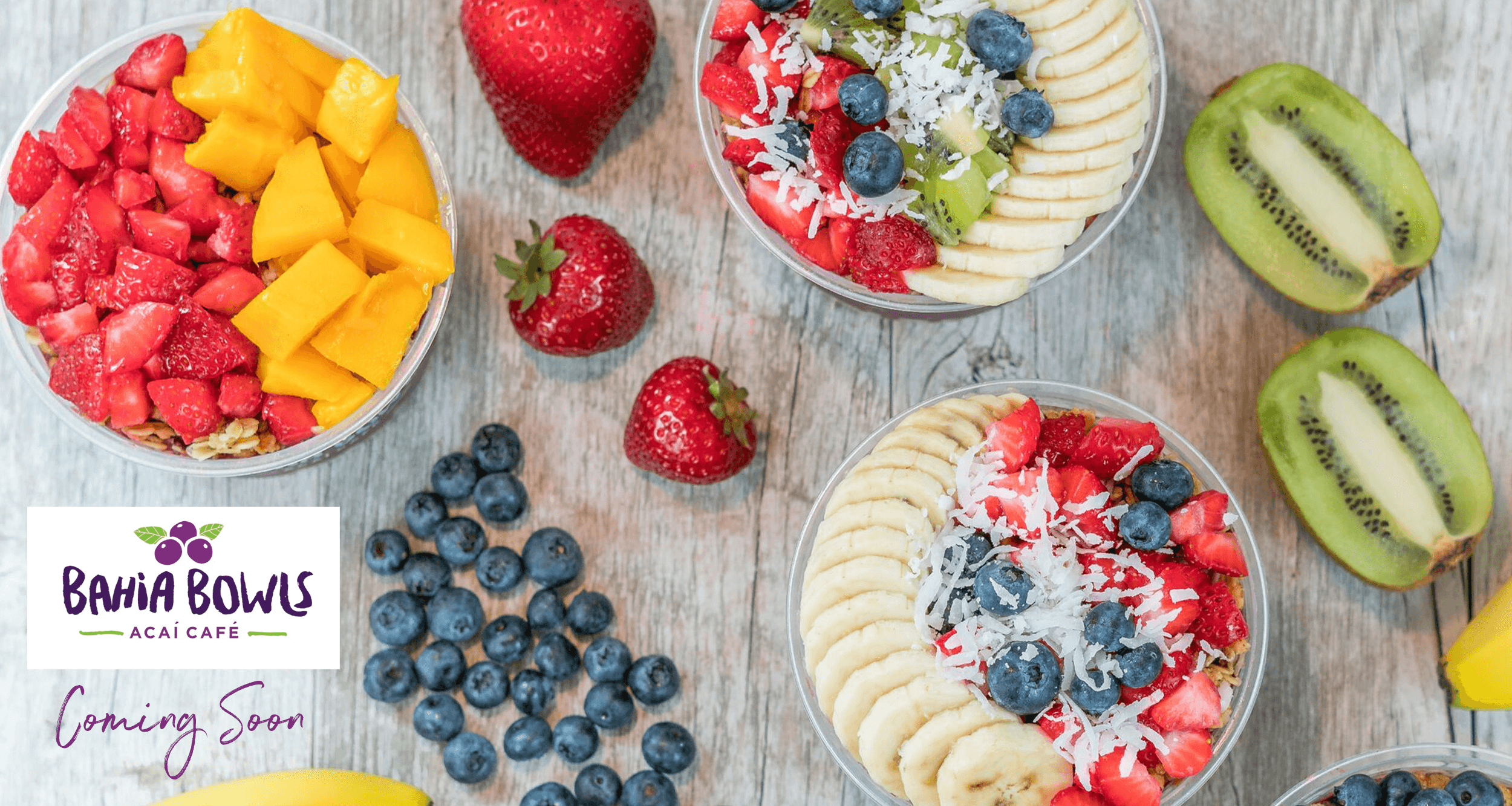 Sep 28, 2021
Bahia Bowls Acai Café To Open This Fall
The fast-casual, healthy dining space, Bahia Bowls, will open its first Ohio location this fall at 225 Main Street, Westlake 44145 in Crocker Park. The new location will be between existing tenants Pandora and Estella Boutique.
Bahia Bowls Acai Café is a fast-casual, healthy breakfast, lunch, or dinner option with an assortment of all-natural Superfruit bowls, soups, salads smoothies and more. The menu promotes both customization and simplicity across the highest quality base blends, fresh fruits, and other specialty toppings. All bowls are nutrient-packed, no sugar-added, naturally sweet and will give you a natural boost through the day. The menu also offers both gluten & dairy free items.
Bahia Bowls Acai Café was founded in 2017 in Southwest Florida and has been rapidly expanding since. Local franchise owners, Liz & Hemil, reside in Strongsville with their 2 children. In addition to opening the first Bahia Bowls in Ohio, they also own a Papa John's in Strongsville as well as a logistics company.
Bahia Bowls Acai Café will be open this fall with their hours of operation being Monday-Friday 7am-9pm, Saturday 8am-9pm and Sunday 9am-8pm. For more information visit bahiabowls.com.