17 May

Launch Workplaces Begins Construction On New Locations

Launch Workplaces Begins Construction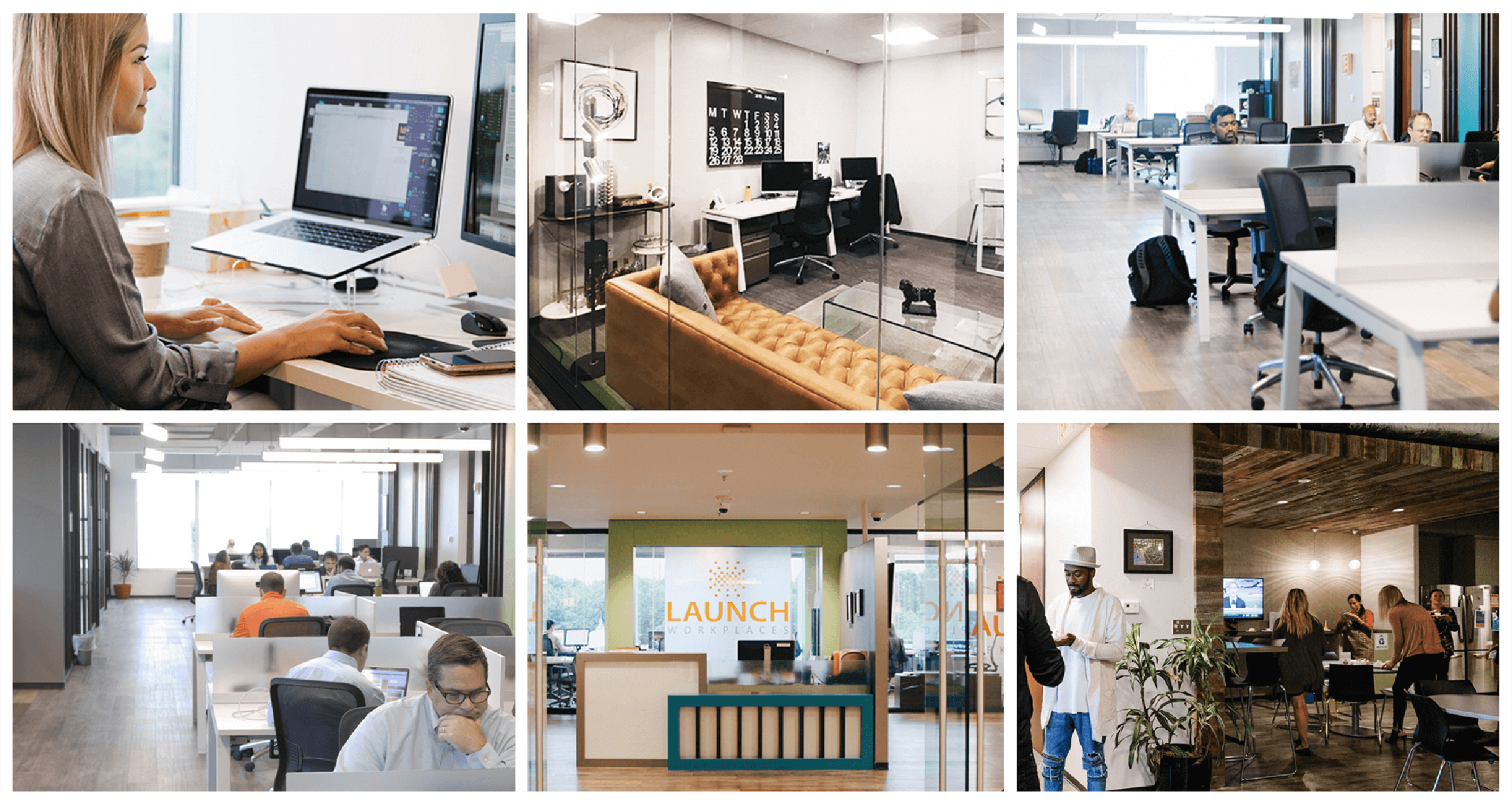 Feb 24, 2021
Launch Workplaces Begins Construction On Their New Stark Enterprises Locations
Crocker Park And Eton Chagrin Boulevard Spaces Ready To Transform For The Future Of Office Space
From the announcement last year of two new Launch Workplace locations within Stark Enterprises' portfolio, the teams have been hard at work designing the most optimal Launch Workplaces to fit the needs of future office spaces. The Cleveland based developer partnered with one of the fastest growing co-working concepts in the country to bring their business model to the city's premier East & West Side commerce hubs. This week commenced the construction, which will soon provide community driven, flexible work environments to Crocker Park in Westlake and Eton Chagrin Boulevard in Woodmere.
Founded in Maryland, Launch Workplaces was created with the mission to provide productive spaces for professionals of all types, from growing entrepreneurs, small businesses, and satellite teams. These spaces carry many functions that come about during any workday, no matter the industry or field, and help empower its communities to complete tasks, celebrate successes and work through tough challenges. Providing private offices and cubicles to large meeting rooms and collaborative lounges, Launch gives their communities the tools and space to flourish.
"Stark Enterprises strives to be forward thinking, seeking out and investigating where we are headed; from retail concepts to unique dining, luxury living, and office space. When we first looked at a Launch Workplace, we instantly knew this would be where we are headed in the world of technology and work offices," said Lidia Saluan Richani, Executive Vice President of Leasing. "Knowing what we know now with the post-pandemic world, their functional and flexible workplaces are an integral piece in the pivots we will be seeing for entrepreneurs, freelancers, and companies with employees across the globe. We are thrilled to partner with them at two of our major lifestyle properties."
Launch Workplaces operate on four core pillars to achieve optimal success for their communities: hospitality, community, flexibility, and integrity. All these qualities go hand in hand with the mission of Stark Enterprises, and their Crocker Park and Eton Chagrin Boulevard lifestyle centers, mixing co-working office spaces with their unique and electric atmospheres. The Launch Workplaces at Crocker Park will be located on Main Street, above Bar Louie and Emily Roggenburk Studio and span 14,558 square feet. Launch Workplaces at Eton Chagrin Boulevard will be located on the second floor of the Eton Office Tower and total 10,966 square feet. The Eton location will join a mix of law offices, financial firms, consulting companies, and more within the tower. Construction kicked off this week for the Crocker Park location, and Eton Chagrin Boulevard's location will begin next month. Both Launch Workplace locations are set to open later this year and are accepting inquiries about their meeting rooms and co-working spaces by visiting www.launchworkplaces.com.
To stay up to date on the construction updates on these projects and all other projects within the Stark Enterprises portfolio, visit starkenterprises.com and follow @StarkCLE on Facebook, Instagram and Twitter.