17 Mar

New Balance At Crocker Park Is Now Lucky Shoes

New Balance At Crocker Park Is Now Lucky Shoes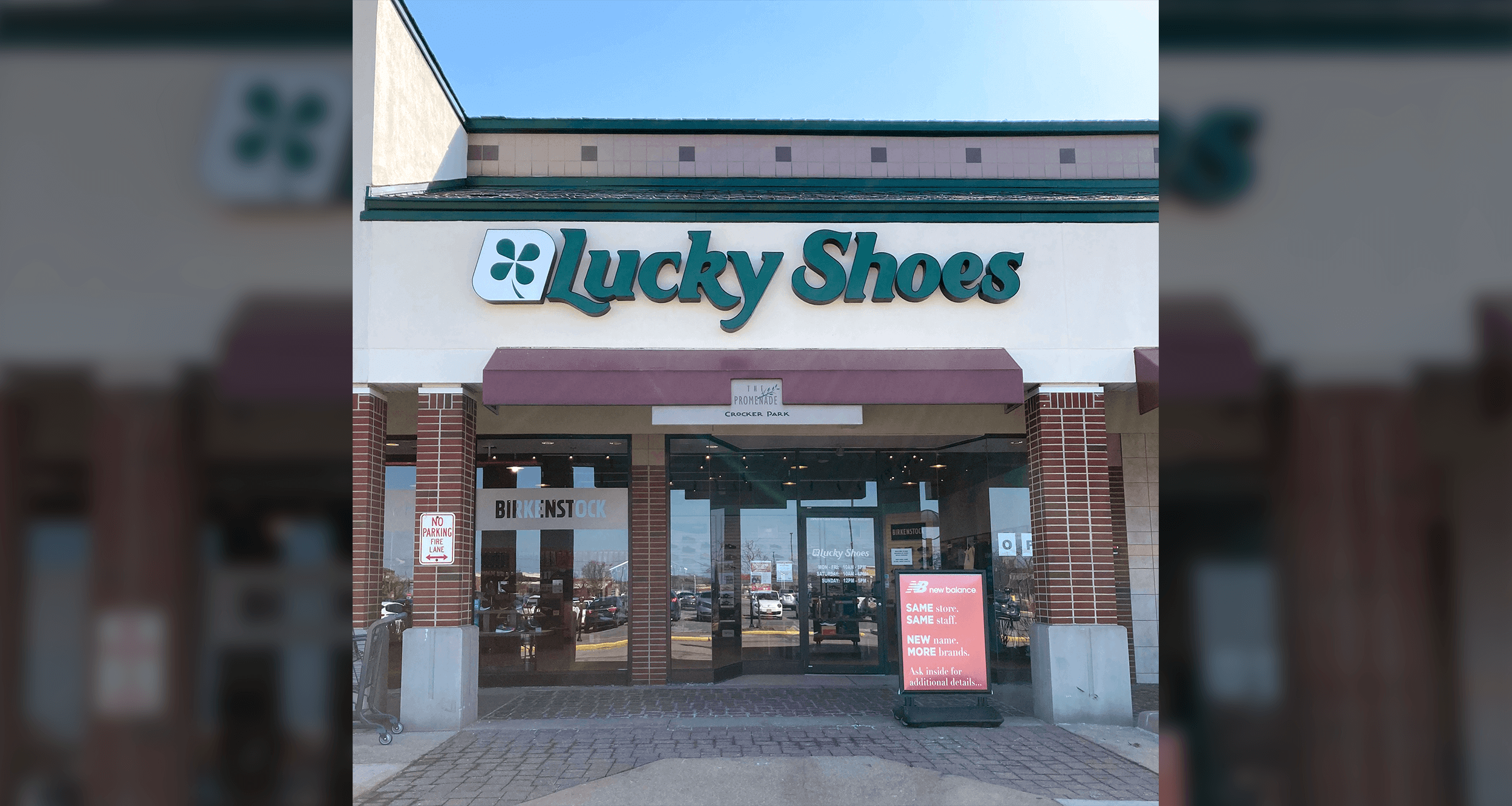 Mar 16, 2021
New Balance At Crocker Park Is Now Lucky Shoes
Over the years, Lucky Shoes has expanded to open storefronts throughout Ohio with locations in Canton, Fairlawn, and Strongsville, along with six New Balance stores, two Stride Rite stores and two Vionic stores, including the Vionic store at Crocker Park. At every store, their mission is to enhance lives through better footwear experiences.
The Luck family is proud to announce that their New Balance store at Crocker Park is now a Lucky Shoes store. The store is still owned and operated by the Luck family and still employs a specialized and knowledgeable team that knows the products and understands the importance of a proper shoe fit.
"We have a passion for shoes and we believe that a great pair of shoes is important for people who live a lifestyle that is on the move, whether they are at work or at play", says John Luck, President and fourth generation owner of Lucky Shoes.
In addition to an expanded selection of New Balance, the Lucky Shoes store at Crocker Park will carry Birkenstock, Hoka, Brooks, On Running, Dansko, Dunham, Oofos, and much more. "Our buying team is very picky about the brands we carry. They have to be top quality and provide great comfort to live up to our 100 year heritage", says Luck. "We are always on the lookout for unique and outstanding new brands".
The Lucky Shoes store at Crocker Park is located at 30167 Detroit Road in Westlake. The store hours are Monday – Friday 10am – 8pm, Saturday 10am-6pm and Sunday 12pm – 5pm.