18 Nov

O Christmas Tree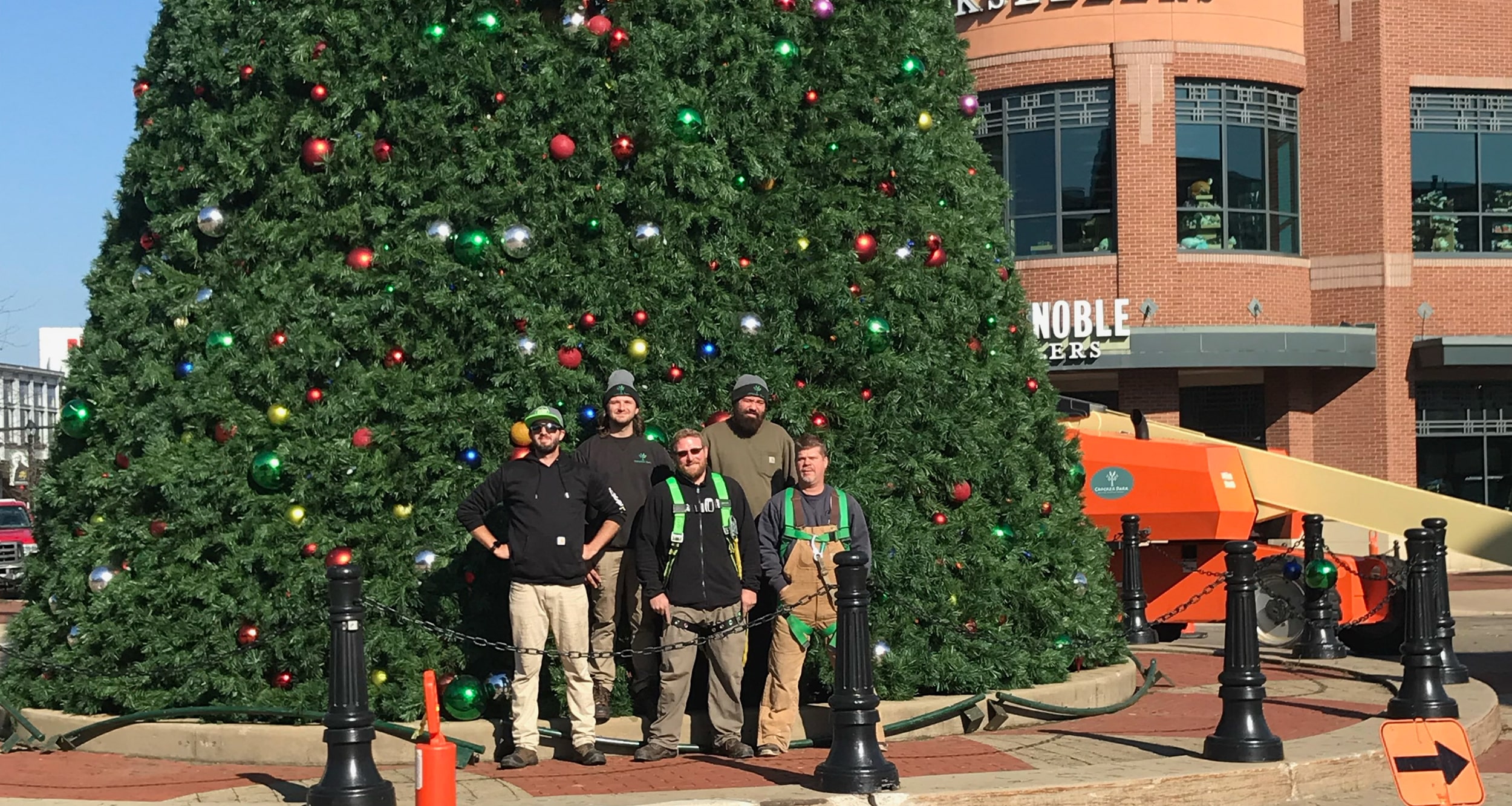 Holiday Heroes! Thanks to the guys who do all the heavy lifting putting up the tree each year: (left to right) Jesse Zeitz, Bailey Baker Jared Hoile, Ryan Twigger, and Steve Hanzal.
November 18, 2022
"O Christmas Tree, O Christmas Tree, how lovely are thy branches!"
While the big tree here at Crocker Park doesn't technically have branches in the traditional sense, it is still such a lovely sight to see each holiday season and has drawn many questions from curious onlookers over the years. As such, here's a little more info about our tree you may find interesting.
As you can see, this isn't just any normal Christmas Tree! Our team has worked hard to create a larger than life, interactive piece of art that embodies the magic of the Christmas season.
Be sure to join us starting Nov 19th each evening for our 50ft Tree Nightly Light Show presented by Westlake Plastic Surgery as the tree comes to life dancing in unison to your favorite holiday, pop, and movie tunes!
Learn more at crockerpark.com/lightshow
View Our Holiday Experiences …